2nd Feb 2023
How much is a standard skip in Dublin?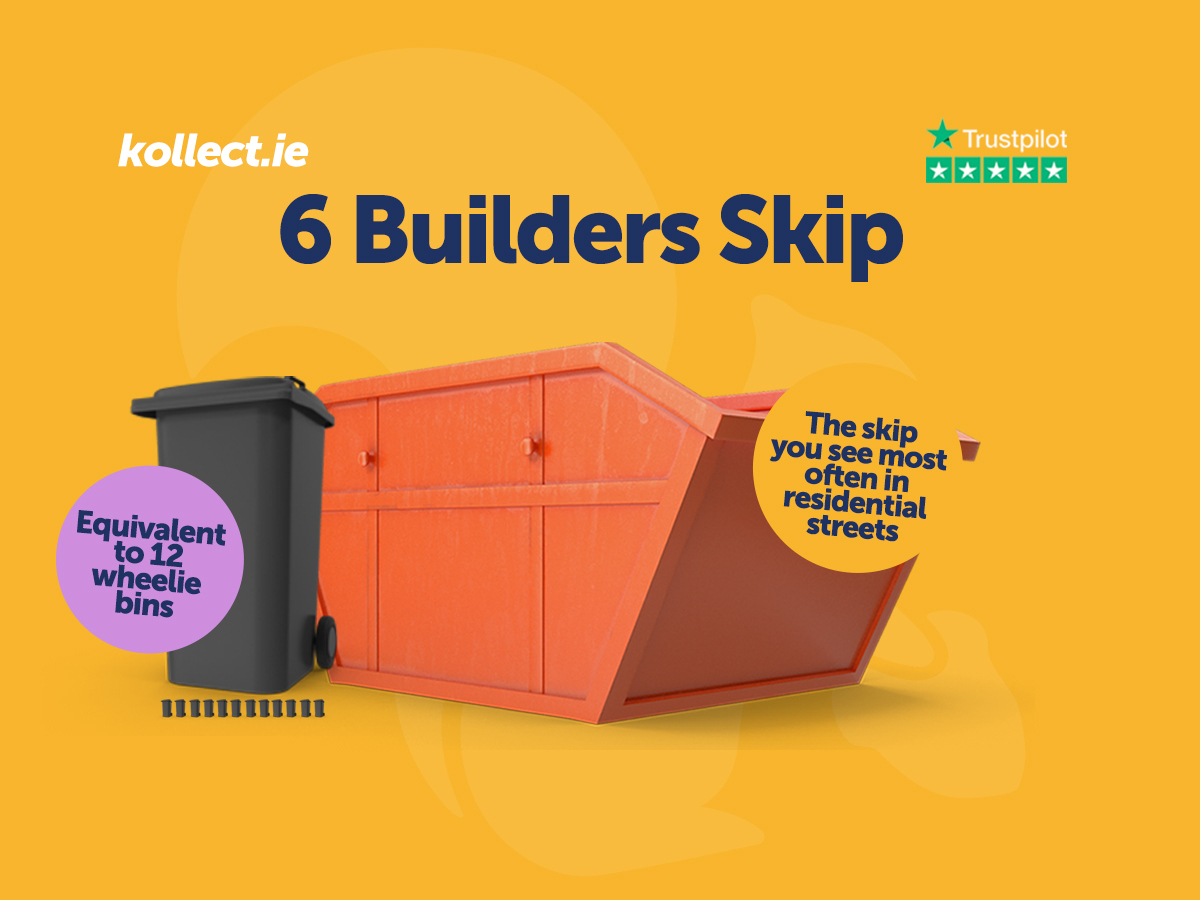 Skip sizes are typically referred to by their volume in "cubic yards" often abbreviated just to "yards". The 6 yard skip also known as the standard skip is our most popular skip and it's the one you see in most driveways. They are small enough that they can be placed in most locations, but large enough to handle a sizable amount of waste. It holds the equivalent of up to 70 bin bags. For more information on what skip is the best size please read more here: https://kollect.ie/skip/dublin
A standard skip in Dublin price comparison
A standard skip (6 yards) in Dublin is currently €365
A ¼ truck (equivalent to a 6 yard skip) in Dublin is currently €299
That's a saving of €66 plus there will be no skip in your driveway, the work is all done for you and it can be done in under an hour. When you are considering hiring a standard skip you should look at junk removal as an option too.
How is a ¼ truck the same as a standard skip?
Approximately Equivalent to a 6 Yard Skip or 60 Bin Bags
Got a small room you need to clear out? Been putting it off for ages? Our 1/4 truck is our most popular service because it's the ideal solution for any in-between jobs you want to tackle.
Why choose junk removal over a standard skip?
If you need to do a clearance, but you have nowhere to put a skip, you should consider junk removal. You select the area of your house or business that needs clearing, such as a shed clear-out, an office-clear out, a garden clear out or maybe just cleaning out one of your bedrooms. The Kollect Junk team will arrive, clean up all the waste/junk and bring it away in your truck so you never have to worry about it again. In most cases it works out much cheaper than a standard skip
What makes Kollect so special, aside from the fact that they have waste partners all over Ireland that they can match with your job, is the fact that the customer service is the best in the business. If you look on any review site, such as Google, Facebook or Trustpilot, you will see thousands of five star reviews for Kollect.