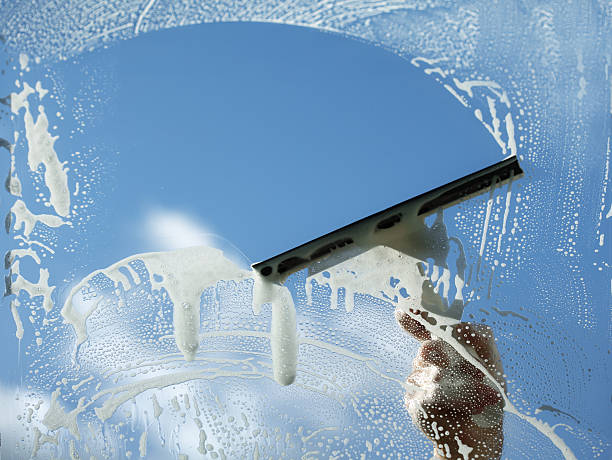 Clear View
We all look at life through a different lens. Let's take this analogy and apply it to our homes, how does the outside world look from the inside of your own home? We love when we remind people of the difference sparkling clean windows makes on your view from both the inside and the outside of their homes! Here at Kollect, we're experts at making people fall in love with their space again, as we know and understand the important role our homes play in our lives. This is why we offer a full range of home services including window cleaning, pressure washing, gutter cleaning, septic tank emptying, garden maintenance and our range of waste services - we are a one stop shop for all your home service needs! Now, being the home experts, you may think we're being biased. But hear us out - below we will explain why we believe so much in what we do!
First, we will look at the price, let's be honest - we always want to know the cost…
The price we charge is €7.80 per window, we also have a range of packages available depending on the type and size of your home and any other requirements or services you may need. We work with the very best window cleaning companies to ensure our customers ALWAYS receive a 5 star service!
Make a booking in under 60 seconds
We'll post a link here for you to get more information on special offers and packages we have available at the moment - you can make a booking in under 60 seconds (yes it's that easy!)
Let's look a little further…
How often?
The answer to this question can vary but we would recommend getting your windows cleaned minimum twice a year. Many homeowners choose to get their windows cleaned on a monthly basis. It's a low cost service and there are a number of reasons why a little TLC on your windows goes a long way. Read on to see our Top 5
Cleaning windows regularly prevents glass degradation - Acid rain and hard water results in accumulation of debris on your windows, sills and window frames. This will take away from the beauty of your property and will damage your home and glass windows over time.
Our second reason to have your windows cleaned regularly - is to maintain the beauty of your home! Take pride in your home. If combined with exterior cleaning such as pressure washing, you ensure your home is always looking its best.
Another reason to have your windows cleaned on a regular basis is to prevent bad air quality. Take mould, for example, which poses a severe health threat overtime. If the air in your home seems more stagnant than usual, having your windows cleaned can help to clean the air (and keep your loved ones healthy!).
You may be unaware of the role windows play in heating your home. An excess build up of dirt, grime and general particles can reflect the sun's UV rays which prevents this heat from warming your property. Over time this extra cost will add up on your energy bills, meaning that regularly cleaned windows will improve your home's heat efficiency - we all like to save a little money!
Lastly, a clean, transparent window is always more enjoyable to look through than a dirty screen. If you have dirty windows, the chances are they are blocking out natural light and the colour from the outside world. Also, if you plan on selling your home, sparkling clean windows indicate it has been well cared for.
For Sparkling Windows
Get your windows booked in for a clean and have your house sparkling. We have made the booking process so simple you will be done and dusted in 60 seconds! Alternatively, if you would like to speak with one of our friendly agents you can call us on 01-513-3254, we are open 7 days a week until 8pm.
All of our services are nationwide so wherever you are in the country we've got you covered!