Professional window cleaning services in Ireland
Enjoy sparkling clean windows for longer with our advanced washing methods
Guaranteed streak-free results by using only purified water
High rise window cleaning available upon request
Quick and stress-free window cleaning booking process
Free online viewings available
Contactless Front Facade Window cleaning option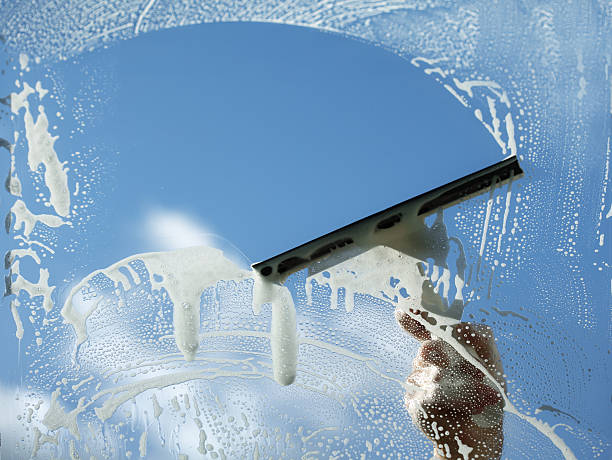 What is involved with our window cleaning service?
We're here to help you keep your windows sparkling clean for longer. With our partners advanced washing methods, you can enjoy streak-free results with purified water, and we'll even clean your high rise windows! Our quick and stress-free online booking process makes it easy for you to schedule your window cleaning for a day that suits you. The fully-equipped window technician will arrive at your property giving you plenty of notice before his arrival!
We do the climbing and the cleaning, leaving you with sparkling windows!
1) Book your window technician through our online booking platform Once booked, we'll send you confirmation of the booking.
2) You don't have to meet our technician who will be completing the job The window technician will arrive at your property fully equipped to complete the job to the highest standard.
3) Leave the window cleaning to the professionals Once on-site, the technician will assess the windows to be washed and get right down to work. They will carry out the job to the highest possible standard without bothering you.
4) Rest easy knowing that your windows will be sparkling clean in no time!
FAQ
Yes, aside from the aesthetic benefits, it can add value to your home too. As well as that, many window frames are made out of wood and require regular maintenance. If windows are not cleaned regularly it can result in the wooden window frames rotting.
For residential homes, you should get your windows cleaned at least twice a year depending on where you live. If you live on a busy street or a place with lots of trees, you may consider getting your windows cleaned three times a year.
Cleaning windows regularly prevents glass degradation. If not cleaned regularly it causes dirt particles to enter the glass' pores, contaminating and corroding the windows. The early signs of this will be some light scratches or cracks. Eventually, a window left uncleaned for a period of time can be altered on a structural level and will need a full replacement
Hiring a professional window cleaner can actually extend the life of your windows. In order to keep them looking pristine takes regular maintenance. When you have your windows cleaned, you're removing the grime and build-up that can take years off your windows' life.