2nd Feb 2023
Skip Hire versus Skip Bags - Everything you need to know
Skip Hire versus Skip Bags - Everything you need to know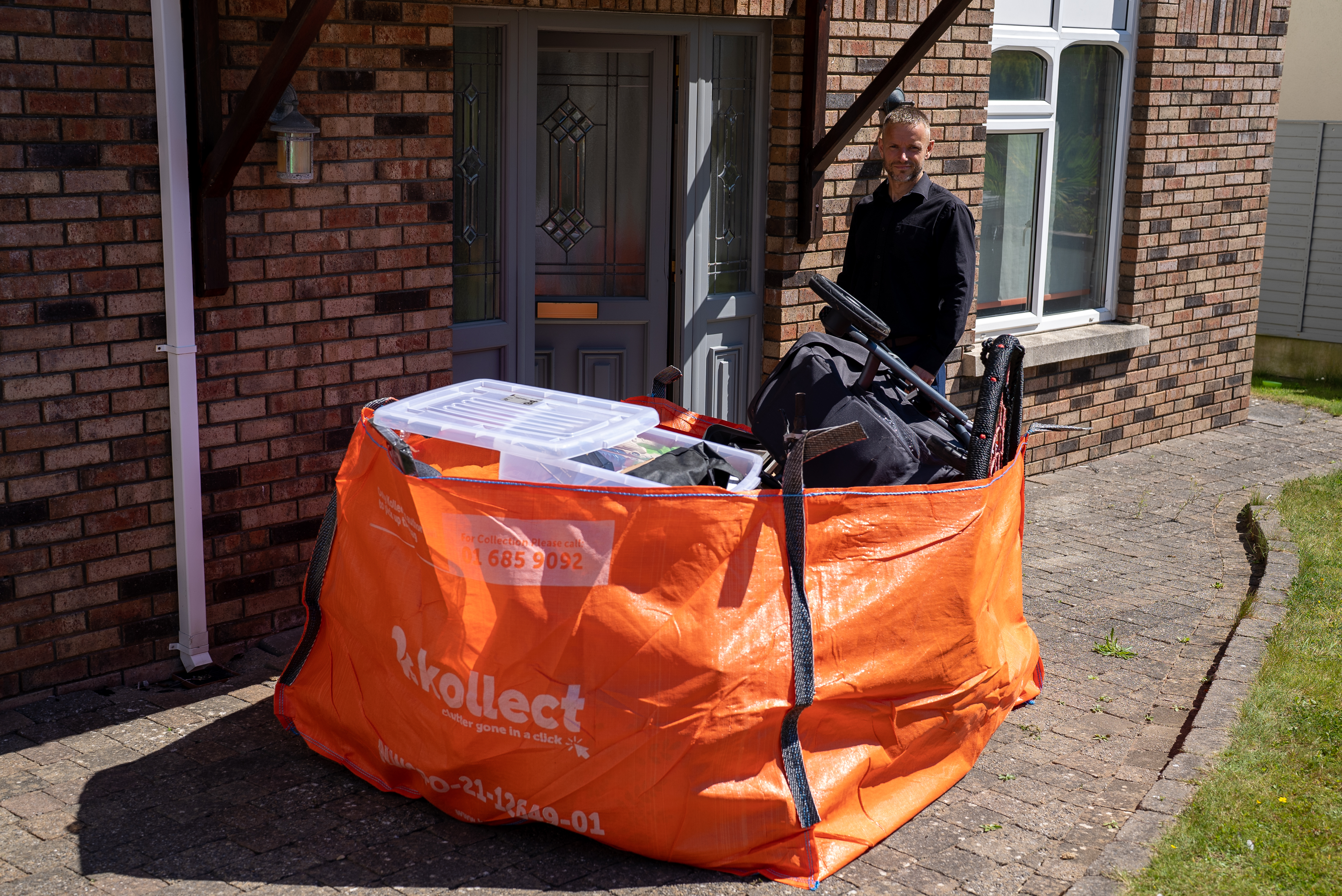 Are skip bags cheaper than skips?
A Skip Bag is a lot cheaper than a similar-sized skip, so it is a good alternative if you're on a budget. Even though they are available in various sizes, you won't find one as big as a roll-on roll-off skip. If you are doing a small DIY job at home and need a small skip, they are a great choice.
If you have a spur of the moment DIY or refurbishment project on the go, you may find yourself in possession of excess waste that needs to be disposed of.
Rather than it being an unsightly mess on your premises for weeks on end, or having to make countless trips to the tip, you may opt to have the waste collected.
If this is the case, it's likely that skip hire service has crossed your mind. However, before placing an order it's worth asking, is this the best solution for your waste disposal needs, and are there any better alternatives? For many smaller waste clearances, skip bag hire can often be an affordable and more effective waste collection solution.
How much waste can be collected?
Skip bag hire
We have multiple skip bag sizes, our biggest skip bag size is equivalent to: 1 midi skip or up to 45 bin bags. To see what size is best for you: https://kollect.ie/pages/skip-bag-size-guide
Skip hire
There's no one definitive answer to this question when it comes to using a skip because the volume of waste a skip can hold is dependent on the types of waste being placed within the container and its size.
We offer 4 yards, 6 yard, 8 yard and 12 yard skips. As some guidance, a 6 yard skip tends to hold approximately 60 full bin bags, an 8 yard skip holds 80, and a 12 yard skip holds 120. Of course, the bigger skip you hire, the more expensive the hire rate will be.
What types of waste can be collected?
Skip bag hire
Kollect can collect skip bags that contain any of the following types of waste:
Our bags are suitable for the following waste materials – garden waste, household waste. Do not put toxic or hazardous waste into the skip bag. Waste materials that are prohibited include asbestos, soil, rubble, tiles, chemicals, oils, batteries, fluorescent tubes, paints, solvents, medical waste, gas bottles and fridges. Do not put any liquids into the bag.
Skip hire
The types of waste that you can expect to be able to dispose of with skip hire will most likely be the same as the waste streams permitted in our skip bag hire service. This means that whichever option you choose, you shouldn't be left with waste that you don't know what to do with.
Please note that skip bags are not suitable for soil or rubble, only skip hire is suitable for this
What is the cost?
Skip bag hire
Our skip bags cost from as little as €99 for delivery of an empty bag, and collection once you've filled it! Alternatively, you can order an empty bag with no collection service for just €15. View all of our skip bag hire charges.
Skip hire
Depending on what you are looking to dispose of and skip hire size you will need our prices can vary, skip hire prices start as little as €170 depending on location
How flexible is the service?
Skip bag hire
With skip bag hire, simply let us know when your bag is full, and we'll send one of our grab lorries out to collect it. There are no minimum or maximum hire terms, so you can keep the bag for as long as you need, whether that's until you fill it or simply no longer need it! We can also deliver additional skip bags to you if you underestimated the amount of waste you produced. Order an empty bag online.
Skip hire
Skip hire is exactly what it says it is, so there's not much flexibility involved. If all your waste is ready to go, a 5 day hire should do the job just fine. However, if there is any chance that you're going to need the skip for longer than 5 days then just get in touch with us.
Anything else worth considering?
Skip bag hire
In some cases, due to difficult access or limited space, using a skip just simply isn't a possibility. Skip bags are a perfect solution for this type of problem as they take up far less space. They also come pre-packed, meaning that they're easier to transport and store until you're ready to use them. Not only this, but thanks to the material that skip bags are made of, they are unlikely to mark or damage your driveway.
Skip hire
Sometimes, there's no way around using a skip. If you have large items (such as doors, floorboards etc.) that can't easily be chopped up, a skip will be your best bet. Before you place your order, it is essential to check that you have plenty of space at your premises for the skip to be able to fit in, and that there is easy access for the truck to be able to deliver it.
Skip bag and Skip Hire with Kollect
At Kollect, we want to make the process of ordering a rubbish removal solution as easy as possible. Simply call our friendly team or book online today