2nd Feb 2023
The Easiest way to get rid of Rubbish Quickly and Cheaply!
You have rubbish to get rid of, and you don't know which is the easiest and cheapest way to do it - we hear you! Let us try to simplify it for you…
Firstly, you probably fall into one of the following categories - moving house, spring clean, garden clearance, shed clearance, furniture upgrade, new kitchen or bathroom, garage clearance or just a general declutter!
The quickest, cheapest and easiest way to get rid of your rubbish is Junk Removal. "What is that?" I hear you say. Don't worry, here you will find everything you need to know about junk removal.
To make it as helpful as possible we will answer all the questions people usually ask based on our (vast) experience!
Junk Removal
This is a man with a van waste removal service which has grown in popularity hugely in recent years. This option is cheaper than skip hire, and there is no labour involved as the guys do all lifting and loading.
How much does it cost?
This service is usually priced based on the amount of space your rubbish takes up in the truck.
Single item - e.g washing machine - €75
⅛ of a truck costs €199 - very small load, equivalent to 30 black bags
¼ of a truck costs €299 - small load, equivalent to 60 black bags
½ a truck costs €499 - medium load, equivalent to 110 black bags
¾ of a truck is €699 - large load, equivalent to 160 black bags
Full truck costs €749 - very large load, equivalent to 220 black bags
---
Example of how much rubbish a 1/4 truck can hold
Example of how much rubbish a 1/2 truck can hold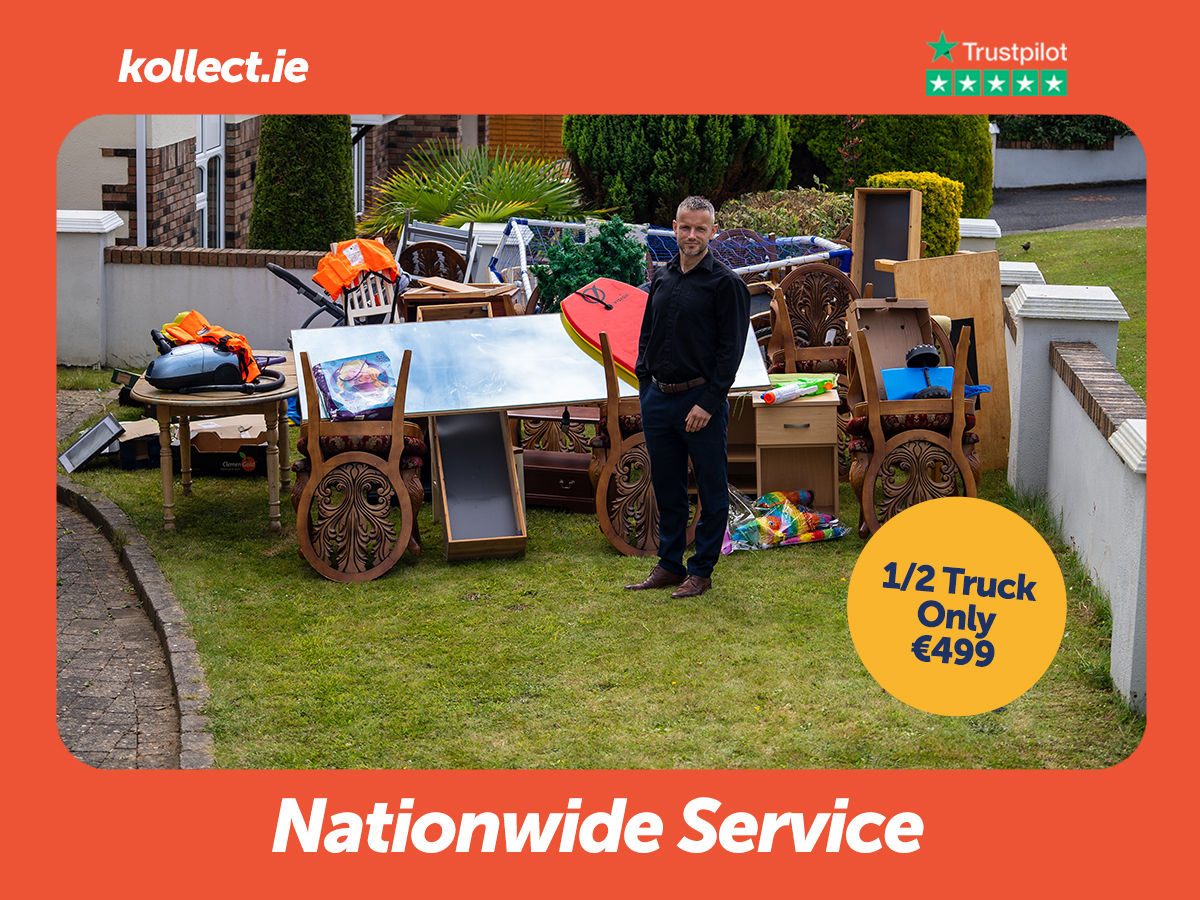 Example of how much rubbish a full truck can hold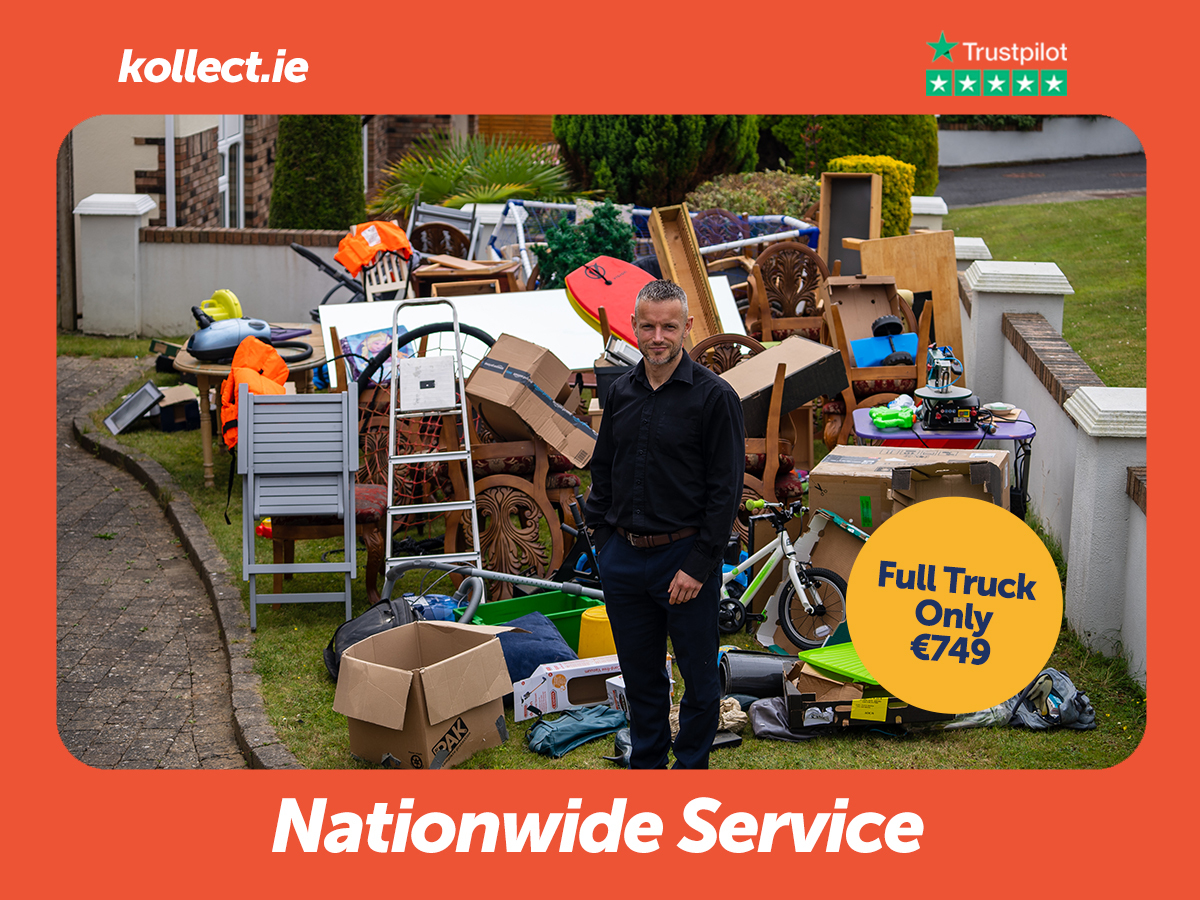 ---
How does it work?
You book, we load, we leave! It's that simple.
What does the price include?
Two experienced and insured waste contractors who will carry out a professional clearance of your property. It includes all labour, diesel and travel also.
Do I need to be there when the junk removal experts arrive?
No, you can go about your day as normal! However, if access to the property is required this will need to be arranged prior to arrival.
If, like most people, you need the rubbish gone sooner rather than later, you can book junk removal for same day service. This service is ideal for all types of waste (in layman's terms - random items lying around the house, garden furniture, black bags, general waste, mixed recyclables, appliances and wood. The only type of waste that this service can not be used for is hazardous waste.
What is hazardous waste?
Tyre's, old style box TV's, paint or full paint cans, noxious chemicals, solvents, motor oils, petrol cans, asbestos, batteries, raw meat and fish, medical or biological waste, or any toxic substances.
The final point, and arguably the most important, where is your rubbish taken when it's removed from your property? Your rubbish is taken to a licensed waste facility where it will be segregated and sorted, where as much material as possible is recycled. This final point is why it is very important you choose a waste company who are licensed and can readily present their NWCPO license number on request.
Need a Rubbish Removed? Contact Kollect
So there you have it, your definitive guide to our junk removal service! We really are the experts in the industry!
If there is anything else you need to know do not hesitate to get in touch. You can call us on 016859092 or simply click on the live-chat option and we can answer you right away!