2nd Feb 2023
Where to find the Cheapest Skip Hire Near Me?
All Kollects Services Near MeWhen you need a skip, we understand that half the battle is figuring out who and where to get your skip from. If, like most people, you are asking yourself 'Where is the nearest skip hire near me?' - then read on! Here we will provide you with everything you need to know to find the supplier who is closest in proximity to you.
Firstly, we should start off by saying that providing skips to customers in need is somewhat of a speciality for us! We have learned and grown our network over many years to provide the best possible service to you. We understand our customers and what they are looking for when booking a skip - to find the nearest supplier, with good prices, and a reliable service.
We also know that people like simplicity and 'easy to use' technology. For evidence of this, just look at the iphone's success over it's competitors. This is why we have designed our online booking platform to make the process of hiring a skip (or junk removal, skip bags, and our new range of home services) so simple. Check out our interactive map to locate the closest skip supplier in your county (see, we told you it was simple!)
We'll even take it one step further and provide you with a list of all the counties that we provide skip hire and a link to take you straight to the booking page - you're welcome! :)
Cork, Carlow, Cavan, Clare, Donegal, Dublin, Galway,Kilkenny, Kildare,Kerry, Laois, Leitrim, Limerick, Longford, Louth, Monaghan, Mayo, Offaly, Meath, Roscommon, Sligo, Tipperary, Waterford, Wexford, Westmeath, Wicklow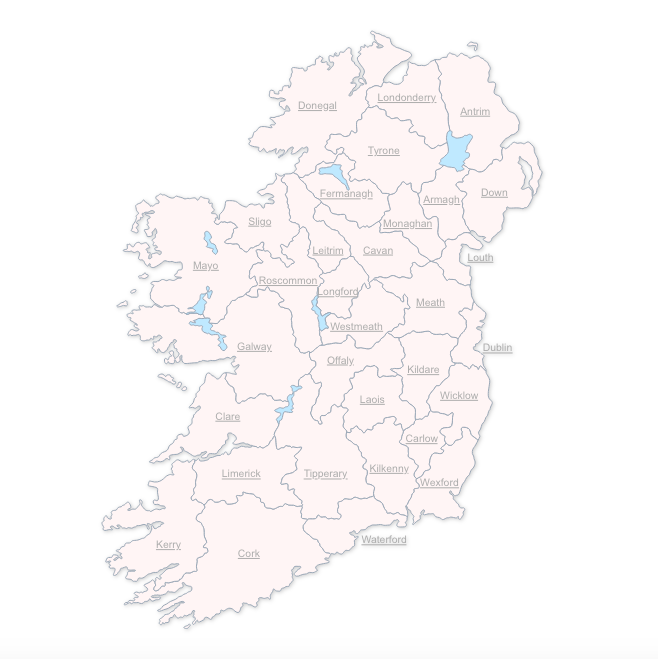 By now, you have most likely found what you are looking for! However, if you do need more information or we can help with anything at all please do not hesitate to get in touch through live chat on our website or by phone on 01 - 685 9092
Kollect is proud to offer exceptional skip hire and other home and property clearing services across Ireland. No matter where you are, we've got you covered! Here's a brief introduction to our skip hire and other home and property clearing services in each of these wonderful townlands Home Maintenance Services Near You: